Pineland Farms
Natural Meats
100% USDA graded Prime & Choice Beef 
No Antibiotics




No Added Hormones




Strict Vegetarian Diet




Not Fed Animal By-Products
If supporting family farms is important to your customers,
they'll love Pineland Farms Natural Meats.
We chose Pineland Farms Natural Meats because they pride themselves on producing the highest quality, simply delicious, tender, and melt in your mouth natural beef!
Can't tell the difference between GAP and CAP when it comes to cattle raising techniques?
Pineland Farms Natural Meats is based in New Gloucester, Maine and they raise cattle in the eastern US. All cattle are Global Animal Partnership (GAP) rated for animal welfare and have never been administered antibiotics or growth hormones.
Pineland offers:
A full boxed beef sub-primal program

Value added meatballs and hotdogs

A case ready fresh program
The Cutting and Packaging (CAP) facility in Maine produces a case ready program of burgers, steaks, roasts and marinated items that are fixed weight UPC and produced to order every week.
Pineland Farms Natural Meats Include:
Roasts, Ribs, Steaks, Rounds, Flanks, Shanks, Briskets, Stew Beef, Ground Beef
Natural Meat Products Include:
Homestyle Meatballs, Beef Swedish Meatballs, Beef Italian Style Meatballs, Beef Patties, Uncured Beef Hot Dogs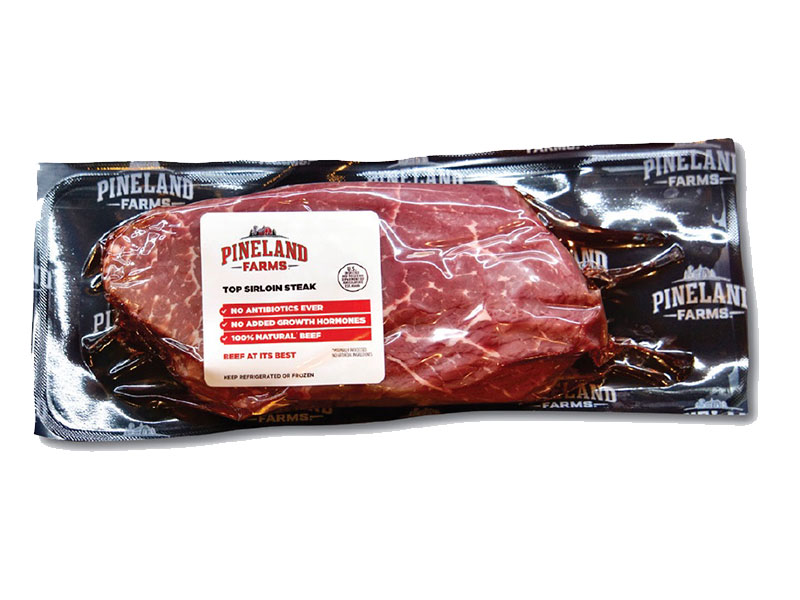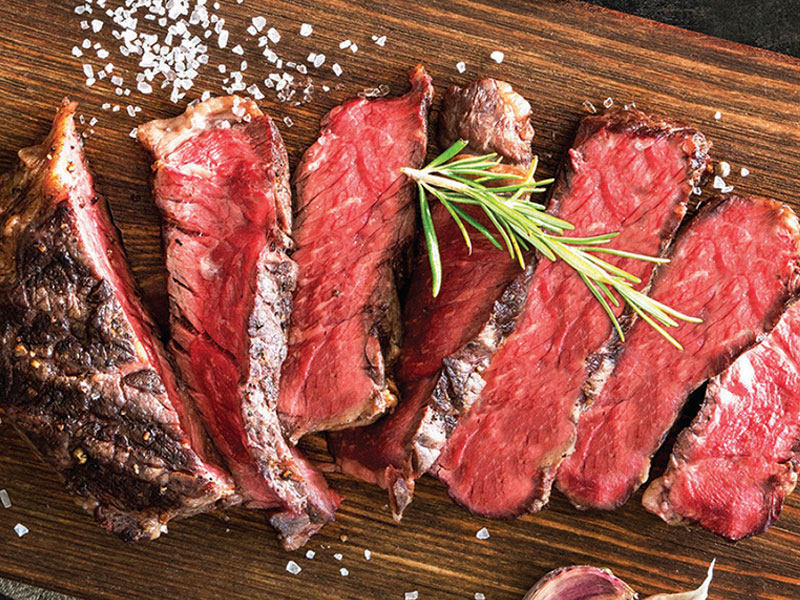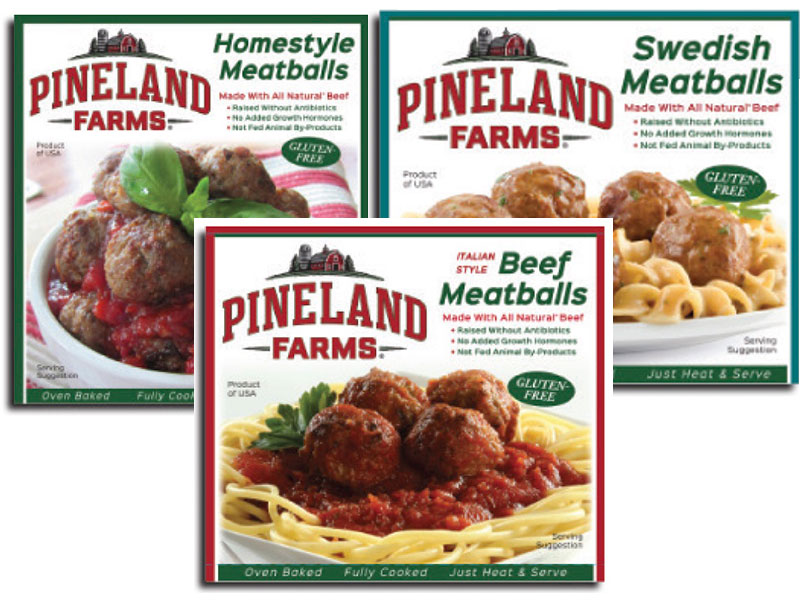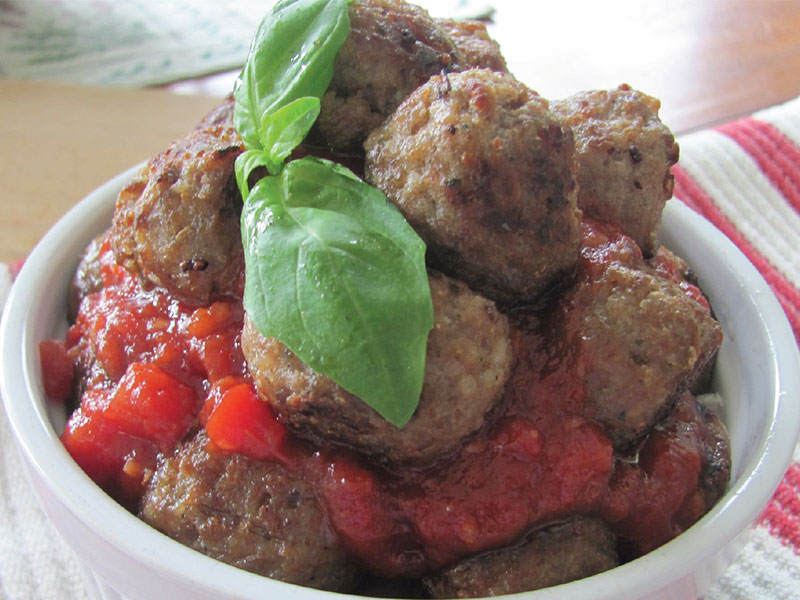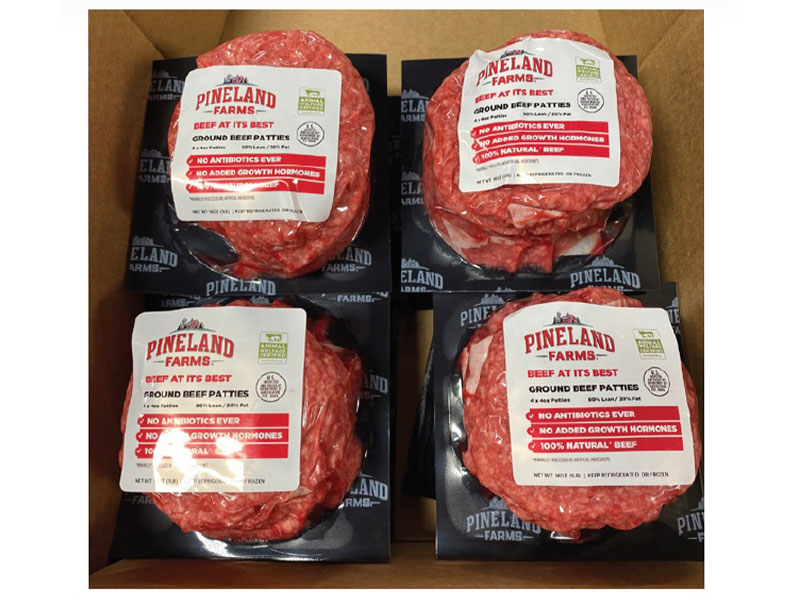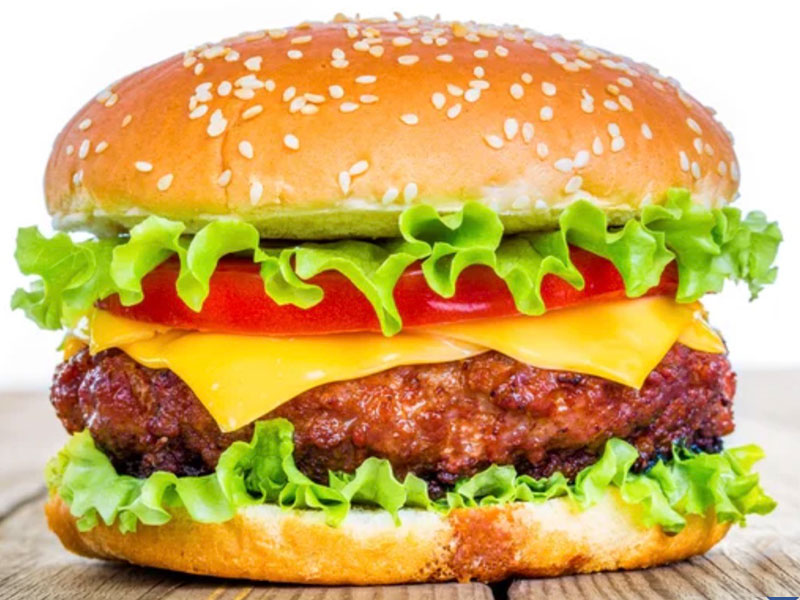 Retail and bulk packaging available for the food service industry.